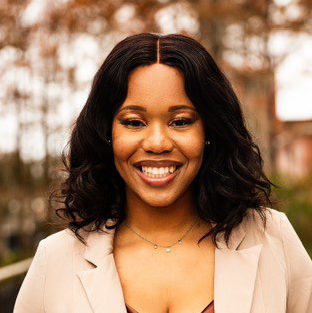 Breanna Booker, Assoc. NOMA
Born and raised in Baton Rouge, Louisiana, Breanna is a designer with an interest on how occupied spaces built in urban environments affect the wellbeing within the community. She first discovered her love for architecture at Scotlandville Magnet High, being introduced to the world of architecture through the engineering program. At that young age, Breanna realized she could impact the industry and enrolled at the University of Louisiana at Lafayette where she received her bachelor's and Master of Architecture.
During her time at the ULL, she was a consistent face in the College of the Arts. She became a prominent member of the UL Black Student Union and the National Organization of Minority Architecture Students. Breanna is also a proud member of Delta Sigma Theta Sorority, Inc.
Since joining the Fusion team, Breanna continues to expand her experience in various design projects and community outreach. She is currently serving as Fusion's representative on the Advisory Board for High School of Engineering Professionals at Scotlandville Magnet High School. In her spare time, she can be found reading a good book or drawing for leisure.